One of the most exciting things is discovering new books to read! Top Ten Tuesday is a weekly meme created by
That Artsy Reader Girl.
If you want to participate,
click here
. The theme for this week is Most Anticipated Releases for the Second Half of 2019. The following releases I look forward to the most are in order of release date.
Expected Publication: July 2nd 2019
Vesper Montgomery has the power to make somebody's worst fear come to life. She is terrified of her ability, but is forced to use it when she enters a fierce competition for the chance to rewrite the past.
Expected Publication: July 9th 2019
A bizarre and deadly plague called the Tox has infected Hetty's boarding schools. After all the teachers died, the students were left to fend for themselves in quarantine.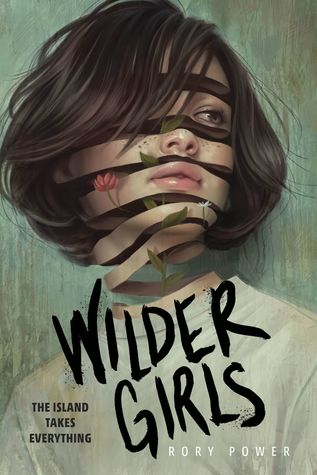 Expected publication: August 1st 2019
Skye always knew that her younger sister was strange, but she never thought that the imaginary creatures she plays with in the woods would ever come to life.
Expected publication: August 6th 2019
When what was supposed to be a normal football game suddenly turns into a city-wide riot, two girls have to stick together and help each other survive the night and get home safe.
Expected publication: September 10th, 2019
Violet's house has magical powers and kept everything beautiful and happy, until her father is killed and Violet is forced into fleeing. When she returns to the house years later, she finds it has become dark and twisted, poisoning nature. Violet will do everything she can to make her house happy again.
Expected publication: September 17th 2019
When Clara's school principal starts banning dozens of meaningful books, she starts a secret library in her locker to fight back.
Expected publication: September 24th 2019
Morgan is an African American teen struggling with depression. She feels too much pressure to be the "right kind" of black, but will now decide to not let her skin color define her.
8. The Memory Thief
by Lauren Mansy
Expected publication: October 1st, 2019
In this city, memories are money, and sold to the highest bidder. Ones with magical gifts can simply steal a memory with a slight touch. When Seventeen-year-old Etta's mother's memories are up for grabs, Etta will do whatever it takes to save her.
9. War Girls
by Tochi Onyebuchi
Expected publication: October 15th, 2019
In 2172, global warming and nuclear war has decimated the majority of Earth. The only way to even go outside is to wear bionic body parts and artifical organs to protect themselves from the deadly climate. In Nigeria, two sisters will sacrifice everything to try to restore peace.
10. I'm a Gay Wizard
by V.S. Santoni
Expected publication: October 29th, 2019
When Johnny and Alison accidentally unleash an earthquake while practicing their magic, they get recuirted to the
Marduk Institute
and must use their magic to defend their new world.
What releases are you looking forward to?